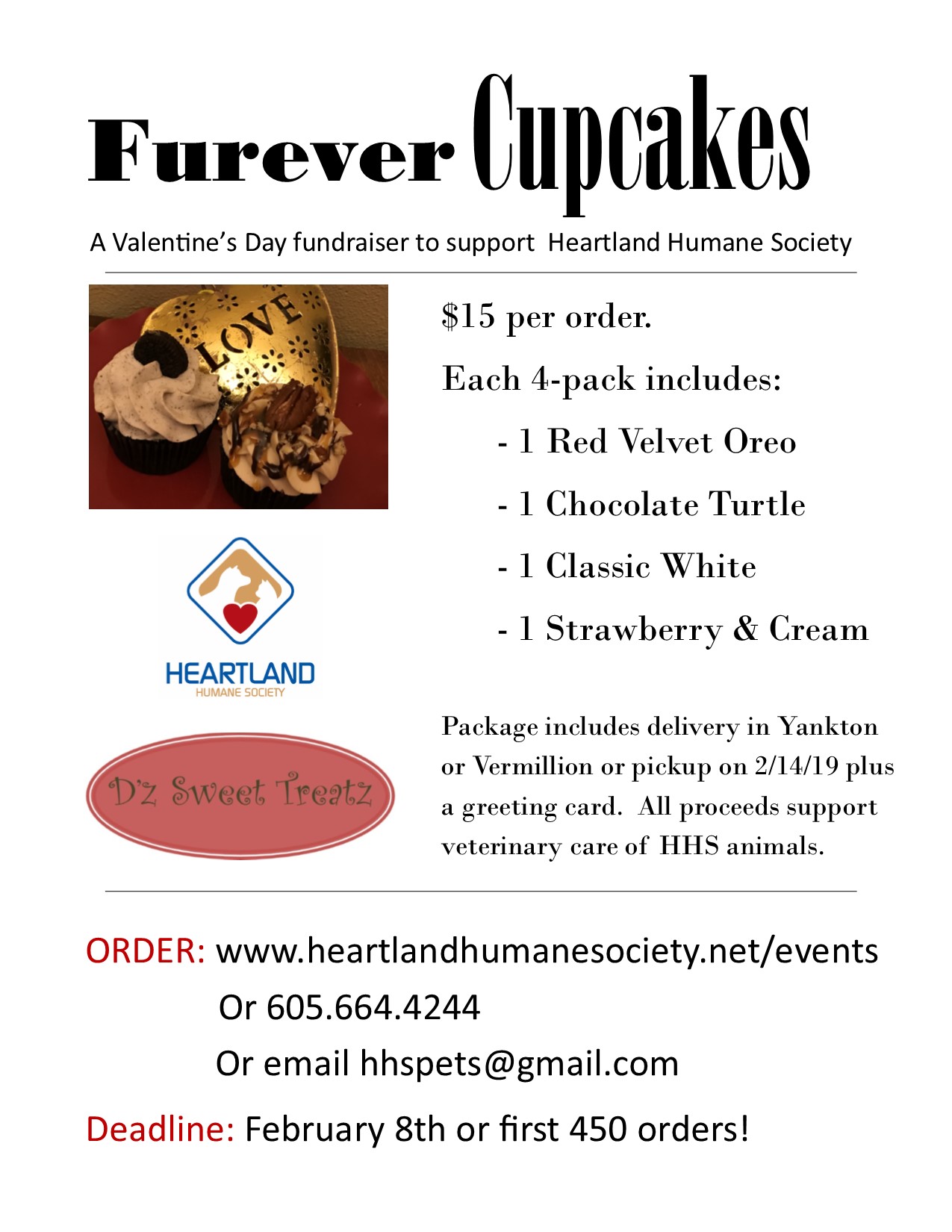 We are excited to announce D'z Sweet Treatz as our 2019 baker for our Valentine's Day Cupcakes. Rachel shares her home with her two cat children and has over a decade of baking experience.
Please order today and support HHS and Rachel!
WE ARE SOLD OUT FOR 2019. We will have an additional 20 orders available first come, first serve on Thursday, 2/14, at HHS shelter starting at 12pm.