Zailey now Annie is doing awesome!
Posted on Monday, June 12th, 2017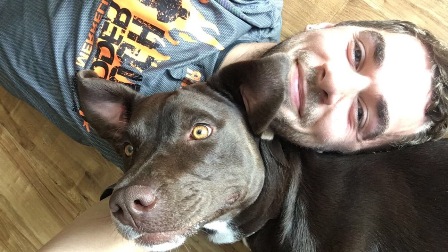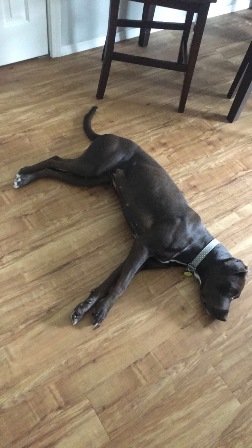 Hi I recently got a phone call about Zailey and wanted to share how she is doing!  
Firstly, I did change her name and now she goes by Annie (Annika), per the suggestion of the niece, who is named Annika.  It seemed too funny and perfect not to do.  She has settled well in our new home and is still working on getting along with her brother, a cat named Chompers.  She loves to play and he isn't always quite as excited to do so. She is still trying to push her boundaries around the house, but she is an overall good listener.  Fetch is a work in progress since she like to play with the toys more than she likes to retrieve them, she has nearly mastered staying on her bed and rolling over.  
I hope you enjoy the attached pictures of her.  She seems to be doing very well!
Thank you for all your help in facilitating the adoption.  
Sean