Rhineheart is doing great!
Posted on Tuesday, January 10th, 2017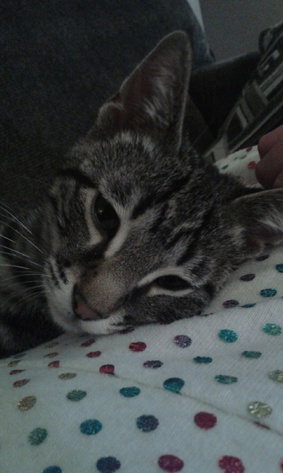 Hello,
Just wanted to drop a quick note on Rhinehart. He is doing well and the kids are loving him…especially Lizzy. She carries him around like a little baby and he loves her. We kept his name Rhinehart because the fighting over who got to name him got a little ridiculous! He is a very happy boy.
Thanks, Kelly