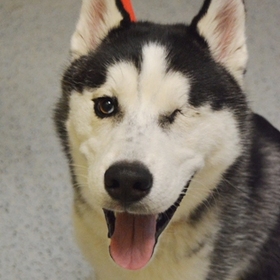 Jax
Species: Dog
Breed: Siberian Husky
Age: 10 months
Sex: Male
Size: Large (47 lbs)
Color: Black and White
Spayed/Neutered: YES
Declawed: NO
Housetrained: Working Progress
Site: Heartland Humane Society
Location: Shelter
Intake Date: 05/09/2017
Adoption Price: $150.00
Adopt

►
Jax is just a big puppy eager to learn. As a very young guy he bumped hard into a piece of furniture and had to have his eye surgically removed. Only having one eye doesn't stop him from exploring and playing. Jax is still learning that chewing everything isn't acceptable so his new home will have to provide him with an ample amount of toys and appropriate things to chew.  He will also need someone who will continue to work on some training, since he likes to act like an 10 week old puppy rather than a 10 month old puppy.   A home where someone has quite a bit of time and patience to devote to training, will be ideal for him. 
Keep Jax on a schedule and you shouldn't have much problem with house training. In addition, he loves car rides and snuggles right into the back of a SUV. Please make sure to research the Husky breed before deciding if Jax is a good fit for your family.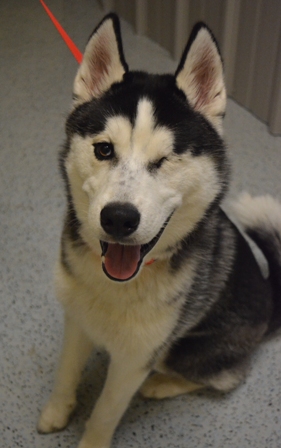 I am loved and sponsored by Hannah McClelland. Thanks to her generosity I will get the care I need before getting adopted. If you are interested in sponsoring an animal, click HERE.