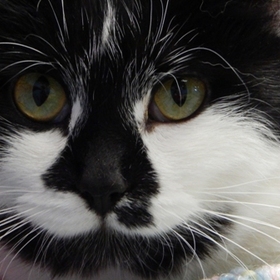 Splotch
Species: Cat
Breed: Domestic Short Hair
Age: 1 year, 4 months
Sex: Female
Size: Medium (7.1 lbs)
Color: Black/White
Spayed/Neutered: YES
Declawed: NO
Housetrained: YES
Site: Heartland Humane Society
Location: Shelter
Intake Date: 2/28/2017
Adoption Price: $30.00 IN SEPTEMBER!
Adopt

►
Splotch is a beautiful black and white cat that was found stray in Yankton. She was hanging around someone's house around 7 months when he thought it was time to find her a better circumstance. She is good with cats, but can be fearful with strangers, dogs and children. She is used to living outdoors, so loud noises startle her quite a bit. She is taking some time warming up to people and the shelter environment. We are confident with some work she will warm up and learn to trust. If you have a compassionate and patient personality and are looking for a companion, Splotch would be a perfect fit for you. She would prefer a quiet home with time to adjust. Come meet this beauty and give her a loving home!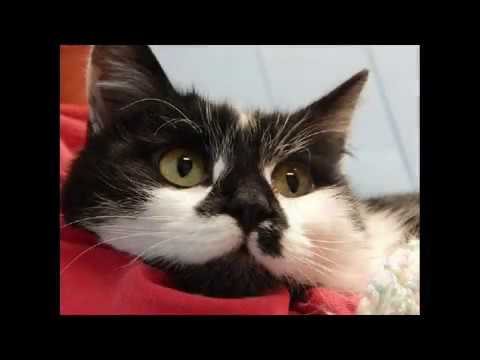 Play Video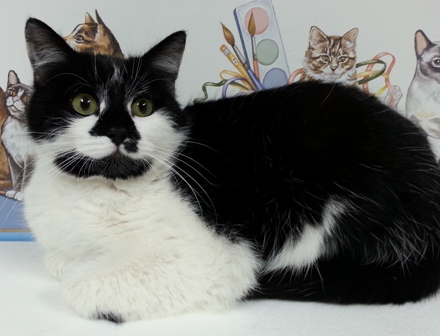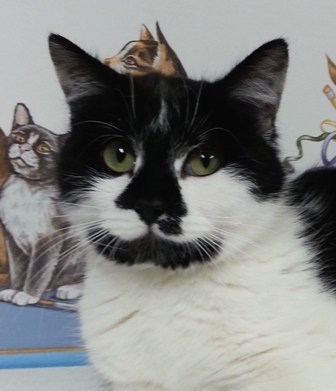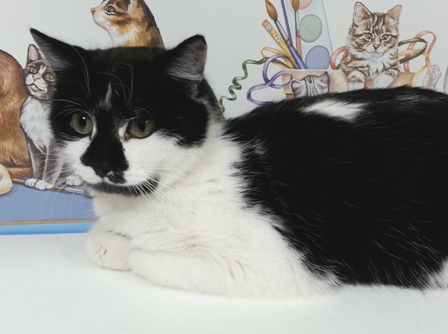 I am loved and sponsored by Gloria Becker. Thanks to her generosity I will get the care I need before getting adopted. If you are interested in sponsoring an animal, click HERE.