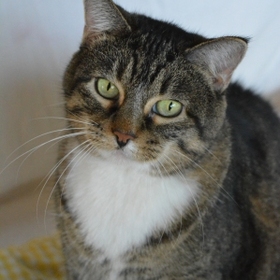 Princess
Species: Cat
Breed: Domestic Short Hair
Age: 12 years, 1 month
Sex: Female
Size: Small
Color: Brown/black Tabby
Spayed/Neutered: YES
Declawed: NO
Housetrained: YES
Site: Heartland Humane Society
Location: Shelter
Intake Date: 7/7/2017
Adoption Price: Adoption fee sponsored!
Adopt

►
Princess is a beautiful cat that came to the shelter with her 'adoptive' sister Kairi. Their owner sadly passed away and that's why these super-seniors reside here at the shelter. Princess is more shy of the two, but after she gets to know you, she is all lovey! They appear to do well with cats, kids and everyone new they meet. We have not yet introduced them to dogs. They are so sweet and are looking for someone to give them a forever loving home. Come meet these two and fall in love!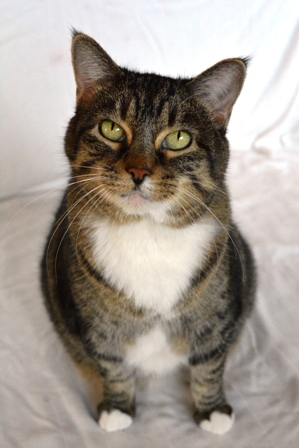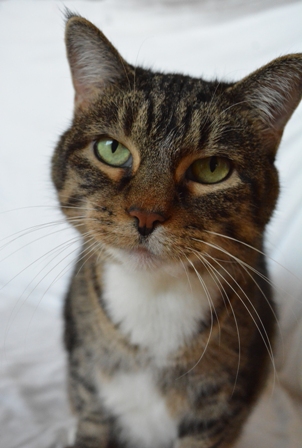 I am loved and sponsored by Patrick Cole! Thanks to his generosity, I will get the care I need until I am adopted into a loving home! Also, my adoption fee has been sponsored - so you can take me home for no fee! Click HERE to learn more about sponsorship.